1+0=1 / 1x0=0
PERFORMANCE / 02.2016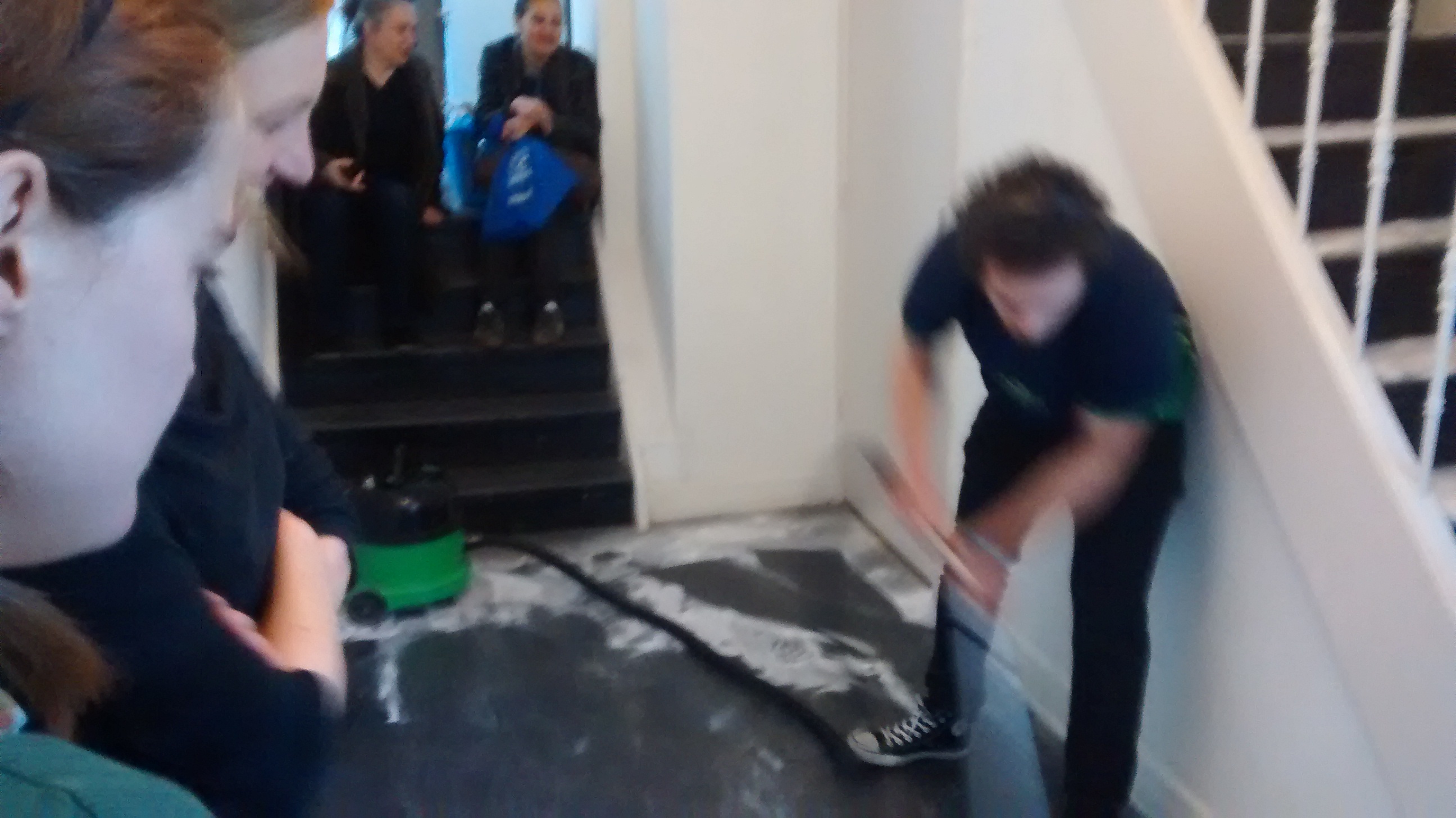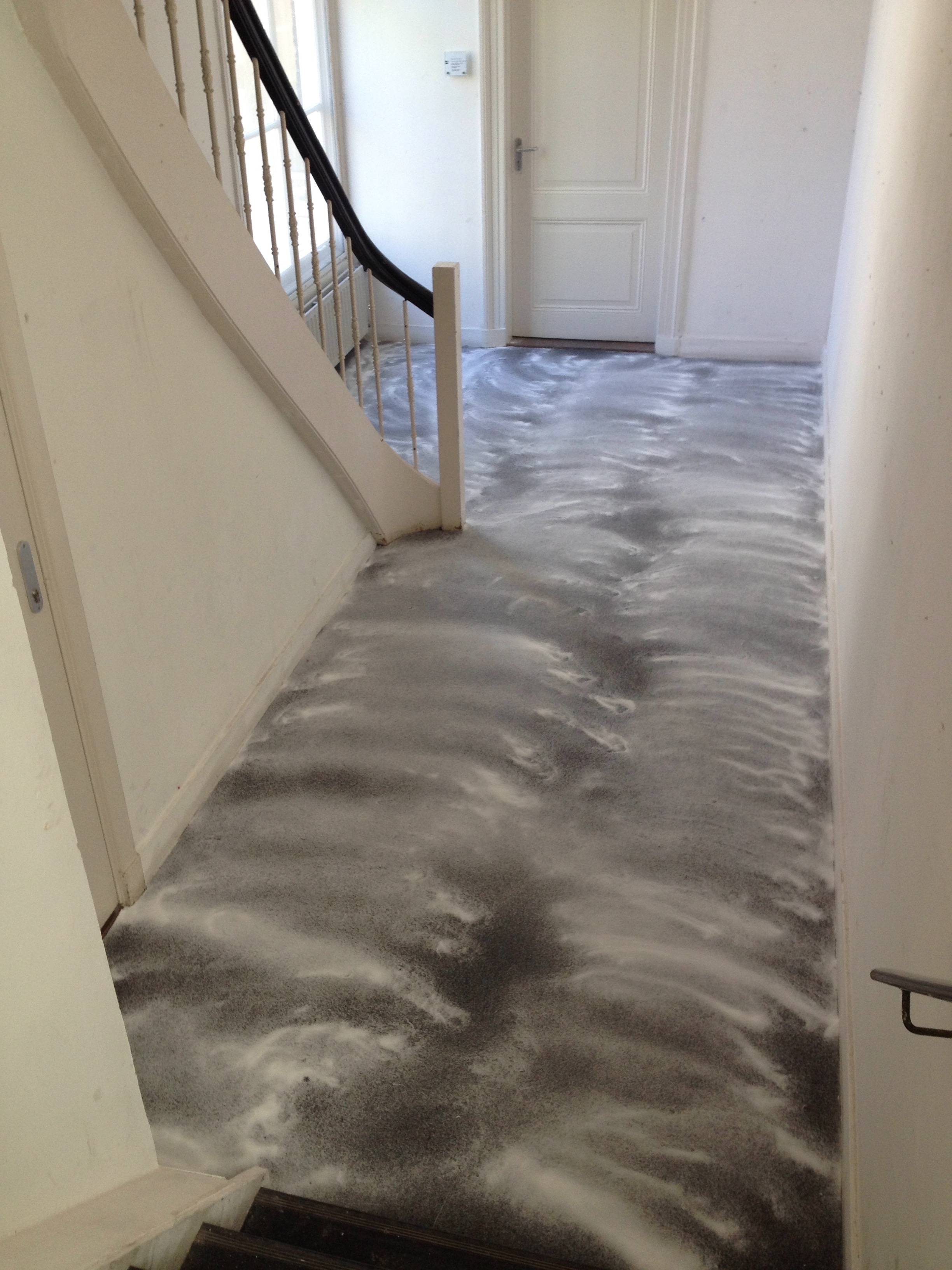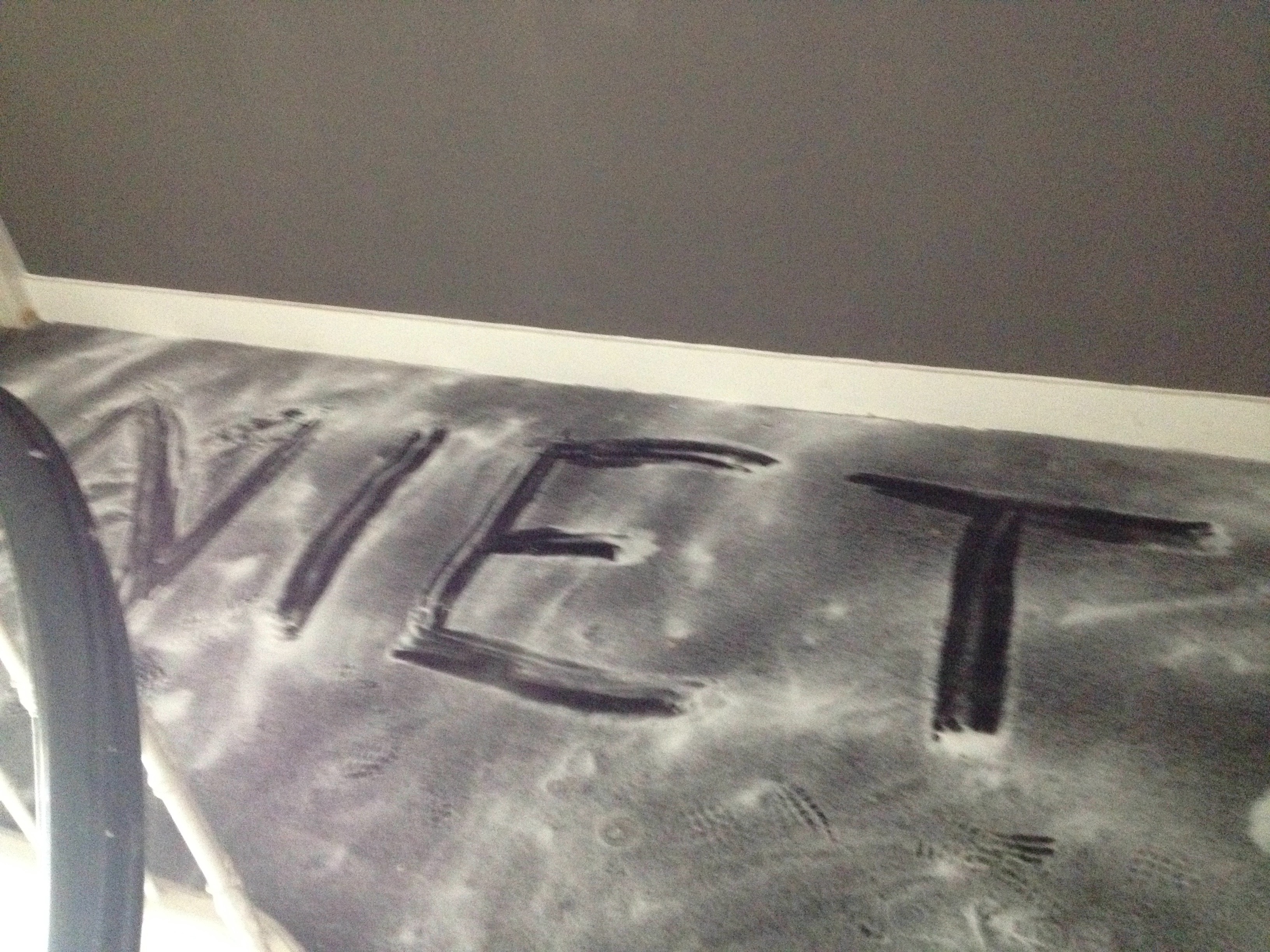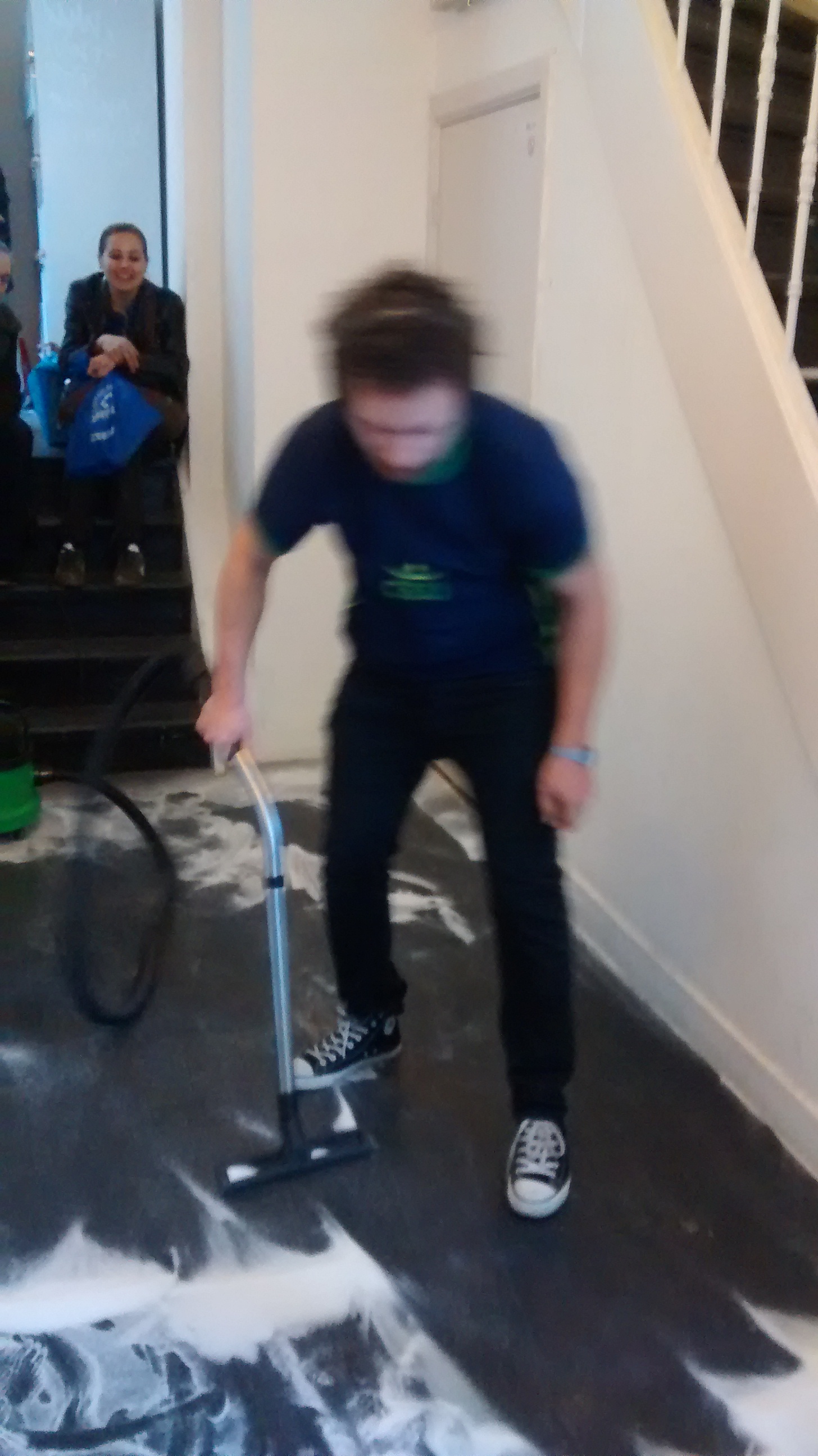 In 1+0=1 / 1x0=0 I made a wink at our weekly presentations where we talked about eachother's work, but for so long that in my eyes we always ended up talking about nothing.
The whole area was covered in salt and at the top of the stairs I had erased the word "Niets" (nothing). After everyone had a look they started talking about "Niets", 5 minutes into the discussion a cleaner walked into the area with a vacuum cleaner and started vacuum cleaning all the salt away. Now it turned out they'd really been talking about nothing since the work now changed. The discussion switched to the new work, while everyone had to shout over the vacuum cleaner for the whole half hour of discussion :).
It's a very long video, of the whole presentation. You can just fast forward as you like.